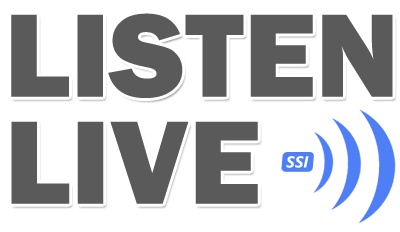 The Largest On-Air Music Library
KWXY boasts the largest radio station music library West of the Mississippi.
With over 12,000 songs in a variety of analog and digital formats, it would take weeks and weeks to listen to them all, but we sure hope you'll try! We don't play all the songs all the time, but we do cycle in and out of rotation more than 100 new songs every week, so you'll never get tired of hearing the same songs over and over, or have to listen to Beyonce singing a Frank Sinatra song.
An Oasis of Melody
A familiar friend is back. The harp glisses... the English gal... and all the wonderful music you've missed for the last couple years has returned to the Valley.
The unique, distinctive sound of KWXY is back right where it started, on AM 1340. And, as you've found our website, you can now listen in stereo anywhere in the U.S. on the Internet --- simply click the Listen Live link at the top of the page.
Real Talk. Without all the yelling.
You told us you like listening to talk radio, but can't stand talk hosts that yell at you all day long on the old AM. So we've built an all-new talk station on our sister station. Tune to The New 99.1FM or 920AM KGX for authentic, compelling, interesting talk.
KWXY began in the early '60's thanks to the persistence and hard work of our visionary founder, Glen Barnett. Glen built something unique to the desert; a radio station that was admired and imitated in cities around the nation.
The Sound of Elegance was born in 1964, and while it's gone through several gyrations and permutations over the decades, we're working hard to re-create the original sound and feel of KWXY, remaining true to the promise of Relaxing Music.
Special thanks to Roz & Ric Supple for realizing the value of the KWXY call letters and website url, and preserving them, even when others thought they should abandon them.
Now, this is real music... authentic music that you know and love. If you're more of a square than a mod, we think you'll enjoy the fresh, relaxing sound of AM 1340 - KWXY.
Original Songs. Original Artists.
You told us you like some vocals, but you prefer a mix of vocals and familiar instrumentals. And when we asked if you prefer to hear re-makes of familiar songs or the original version, you overwhelmingly told us to play the original songs by the original artists. And that's what we intend to do. Want to hear a Frank Sinatra song? Rather than listen to Harry Connick, Jr. singing it, you'll hear TCOB himself. What a concept.
KWXY Launch Coverage
Thanks to Corinne Kennedy and Omar Ornelas of The Desert Sun for sitting in on the launch of AM1340 KWXY and KGX! Special thanks to Cat City Mayor Stan Henry & Palm Springs Mayor Rob Moon for stopping by and joining in the festivities! We also had Dave Hull - The Hullabalooer - VJ Hume and KWXY employee #2 from 1964, Glen Kippel on hand to reminisce and channel the late Glen Barnett for some of that kismet and magic that makes KWXY so special. Click the image to the right to read all about the launch.
Tell Us, and We'll Tell Everyone.
If your non-profit group or organization has an upcoming event, we want to know about it. Tell us all about it, and we'll promote it for free on AM 1340 KWXY.
Gather all the information - what, when, where, etc. - and click here when you're ready to submit it to us. Please provide at least 14-days notice, and tell us only about events happening in the desert, that you're not spending money advertising.
Find the KWXY Mobile app in the iTunes and Google Play stores. Simply search 'KWXY Radio' to locate it, or click the apropos logo above for the direct link to the app.
Listen to KWXY and our sister station KGX, and see the Titles and Artists of each song as it's played!
"Alexa, Play KWXY Radio..."
Now, you can listen to KWXY through your Amazon Echo. Simply talk to Echo, asking to play KWXY Radio on TuneIn, and you'll be enjoying the soothing, relaxing sounds of AM 1340 in no time.
And, just like our on-line and mobile app stream, it's HD stereo fidelity. If you're using the Echo Dot, plug the feed into your stereo amplifier or receiver and enjoy better-than-FM audio from KWXY.
What was that song?
Now you can see what song we're playing in real time while you listen to our on-air stream (click Listen Live at top of page), or by following our Twitter account, @Radio KWXY
As an added bonus, if you're listening to our stream in our Mobile app, you can send us a "Thumbs-up" or "Thumbs-down" on the songs you like or don't like. More ways to enjoy Relaxing Music - AM1340 KWXY.
We call it Real Talk. Talk radio without all the fake outrage. Talk radio that doesn't insult your intelligence. This isn't your crazy Uncle Al's idea of talk radio.
Click the KGX logo to the left to visit The New 99.1FM or 920AM KGX website. Live & Better talk radio for the Desert.